Arch Enterprises Introduces Refining for Catalytic Converter Foil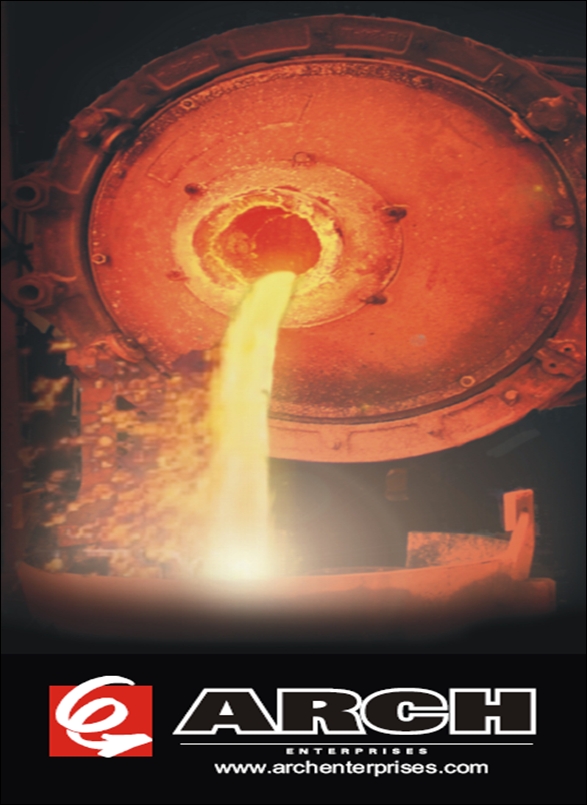 Mexico, Mo (July 2011) - Refining and recycling precious metals is a necessary service to keep the industries that use them supplied with non-renewable precious metals such as gold, silver, palladium and platinum. That is why precious metal refiner Arch Enterprises is introducing a new refining service for catalytic converter foil material. The foil from catalytic converters is a short roll of stainless steel material that contains palladium and a minimal amount of platinum that can be recovered by a precious metal refiner.
"Our customers are very conscious about disposing items with precious metals such as the catalytic converter foil and receiving the highest return," said Stacy Slater, national sales manager for Arch Enterprises. "Since the demand for recycling catalytic converter material is high, we decided to accept the catalytic converter foil and offer returns on the palladium rich material."
Palladium is most widely used in the manufacturing of automobile catalytic converters, with over half of the world's supply going into catalytic converters. To send Arch Enterprises the foil from catalytic converters, customers will need to remove the "roll" of foil from the converters. Arch will offer special volume pricing for shipments that are over 100 pounds of foil material.
"Many people only think that there is platinum in catalytic converters and do not think of the palladium in the foil. While it is true that platinum can be refined from the honeycomb mesh in catalytic converters, the process to recover is very energy intense and complex. We do not recommend anyone refining precious metal themselves as it involves high heat and a variety of chemicals. We have offered palladium refining services for almost 15 years and are proud to offer this new service for catalytic converter foil to our customers," said Stacy Slater.
Arch Enterprises maintains an A+ rating by the Better Business Bureau and is affiliated with several professional associations including the National Association for Information Destruction (NAID) and the National Association of Dental Laboratories (NADL). The company provides foil catalytic converter refining services nationwide and can help arrange freight for large shipments. More information about refining estimates can be requested by calling 1-800-835-0478 or by visiting http://www.archenterprises.com.
About Arch Enterprises
Arch Enterprises is one of the nation's leading precious metal refineries. Located in the heart of Missouri, Arch Enterprises became incorporated in 1997 and provides recovery services for all scrap precious metal materials including gold, platinum, silver, palladium, rhodium, iridium and ruthenium. Arch Enterprises performs extraction services for the photo, medical, dental and jewelry industries but also works with consumers on a regular basis to recover metals from old coins, flatware, jewelry and other decorative pieces. Chemical manufacturing and plating companies also rely on Arch Enterprises, as one of few precious metal refineries in the U.S. that offers recycling services for metal-containing chemical catalysts. For more information about Arch Enterprises or to receive a quote for metal refining services, visit www.archenterprises.com or call 1-800-835-0478.
###