Want to Sell Gold Coins?
If you are interested in selling gold coins, the first aspect of your coins that you will want to evaluate is whether your coins have "numismatic value." In the industry, gold coins with numismatic value are those that are worth more than their precious metal content. The value of rare gold coins is determined primarily by four criteria: rarity, quality, grade, and popularity. For these types of coins, we suggest working with a rare coin dealer.
Bullion coins are those whose value is determined by their precious metal content. Common examples include the U.S. American Eagle, the Canadian Maple Leaf, and the South African Krugerrand. These modern bullion coins are produced in virtually unlimited quantities each year and do not appreciate in value like rare gold coins.

See some examples of gold coins below: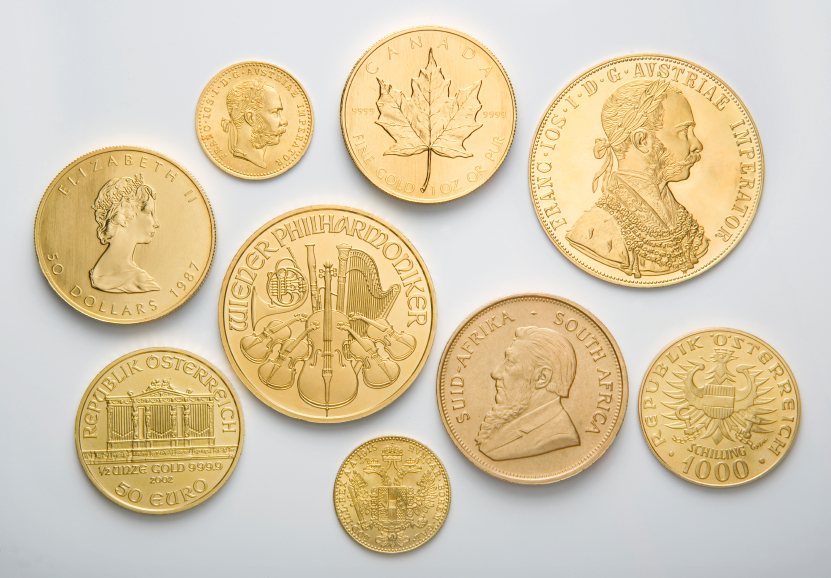 Arch Enterprises buys these types of gold coins and other bullion for just a small fee under spot gold market prices. So, if you have bought gold coins like the American Eagle or Krugerrand for investment purchases please contact us when you are ready to cash-in on your investment. Let us know what type of gold coins you have and we will provide you with a quote based on the current gold spot market price. Please note we only buy gold coins for their gold value.